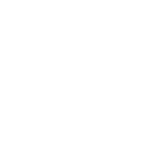 Storm Tattoo
Unique TATTOO STUDIO Storm in Gdańsk. You will not experience routine on board our studio, because the crew of this ship are people who have been combining work with the sincerest passion for years. We infect with energy, create original designs, and the concept of mediocrity is pure abstraction for us.
see tattoos

Storm in Gdansk
Do you want to stand out in the crowd? We will help you emphasize your unique style! Each of us has been honing our craftsmanship for years, making tattoos that tastefully decorate any part of the skin. We treat each project individually, making every effort to enhance the beauty of the female body or emphasize the strong male personality.

talent and experience
For years, we have been part of a culture dedicated to body modification, completely devoting ourselves to numerous tattoo techniques. Want a tattoo but don't know which one? Give us an idea and some time. We will add talent and experience to it, and you will feel for yourself that we are a great duo! Together we will do a work that will be of priceless value.

WHAT CONNECTS US?
We've known each other for years and we respect each other. Although we move in different environments, we always find time to talk about our passions and infect each other. We have one thing in common - a professional approach to work, i.e. Sztorm tattoo studio in Gdańsk. This is not a storm in a teacup, but a unique Storm tattoo studio.
Meet our
crew
The Storm Tattoo Tricity tattoo parlor is a place created by people for people. Eleven tattoo artists are also eleven different tattoo styles, unique personalities and countless ideas and topics. Everyone in Sztorma will find something for themselves and their trusted tattoo artist. Old school, new school, traditional, dotwork, realism, surrealism, graphic tattoos in black, graphic tattoos in color. Plant and animal motifs, dark and cheerful, large and small tattoos. Symbolic and meaningless. You will discover such possibilities in Sztorm, which combines wonderful, industrial interiors. All this in the Wrzeszcz district, in the Garnizon estate, where the old mixes with the new. Tricity is our world of tattoos.
See our
storm studio
We create a space for unrestrained creativity, respecting the tradition of tattooing and barbering. We make timeless tattoos and hairstyles, tailored individually to you, so they will resist the waves of coming and going temporary trends. In Garnizon – because it is here that history, vision and culture meet.
SEE THE STUDIO
PIERCING
On our storm ship you can also pierce your body in a professional and safe way. We know how to put on an earring in every part of the body and we do it in almost every part. We will make your desire to decorate your body the least stressful and the healing process shortened as much as possible. Just come to us and make yourself a unique pleasure.
GET A PIERCING
barbershop
Studio Sztorm is not only a fleet full of creative artists wielding tattoo equipment in their hands. We sharpen our razors like a shark's teeth to make a sharp cut in a masculine style in an atmospheric, industrial interior. Only with us in one place can you make a unique tattoo, and your head will have a work straight from the scissors of one of our barbers.
ZOBACZ
Something for yourself or as a gift
TATTOO STORE
CHECK OUT